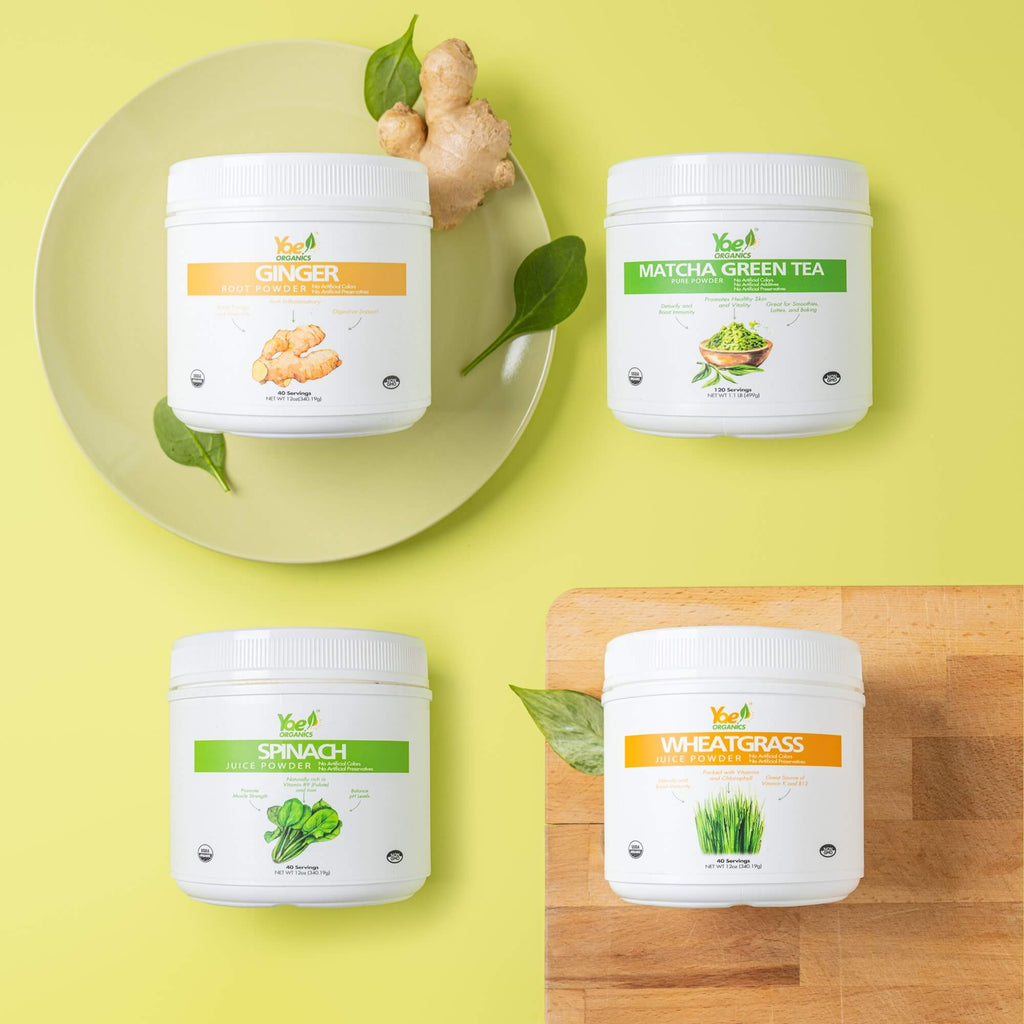 Green Machine 30 Day Detox Kit
GREEN MACHINE 30-DAY DETOX KIT
This Kit is the ultimate way to detox and replenish your cells. Combine the power of 4 superfoods into 1 incredibly nutritious detoxifying juice.
Wheatgrass
Wheatgrass is full of vitamins, minerals, plant-based protein and phytonutrients.
Baby Spinach
Raw baby spinach is a leafy green vegetable, full of vitamins (Vitamin C, A, E, B-Complex and K), iron, fiber, essential nutrients and amino acids
Matcha Green Tea
Heart Health, Brain Power, Promotes Detoxification, Immunity Boost, Weight Loss, Energy, Focus, Calmness, & Energy
Ginger
There are 115 chemical components found in ginger root which makes it a super antioxidant and anti-inflammatory agent.

Includes:
1x 12oz Wheatgrass Juice Powder
1x 12oz Baby Spinach Juice Powder
1x 1.1 lb Matcha Green Tea
1x 12oz Ginger Powder
30-Day Detox Plan
Blend the following once a day
8oz water or beverage
1/2 tsp Wheatgrass
1 tsp Baby Spinach 
1 tsp Matcha Green Tea
1/3 tsp (pinch) Ginger (Ginger is super potent, you only need a little)