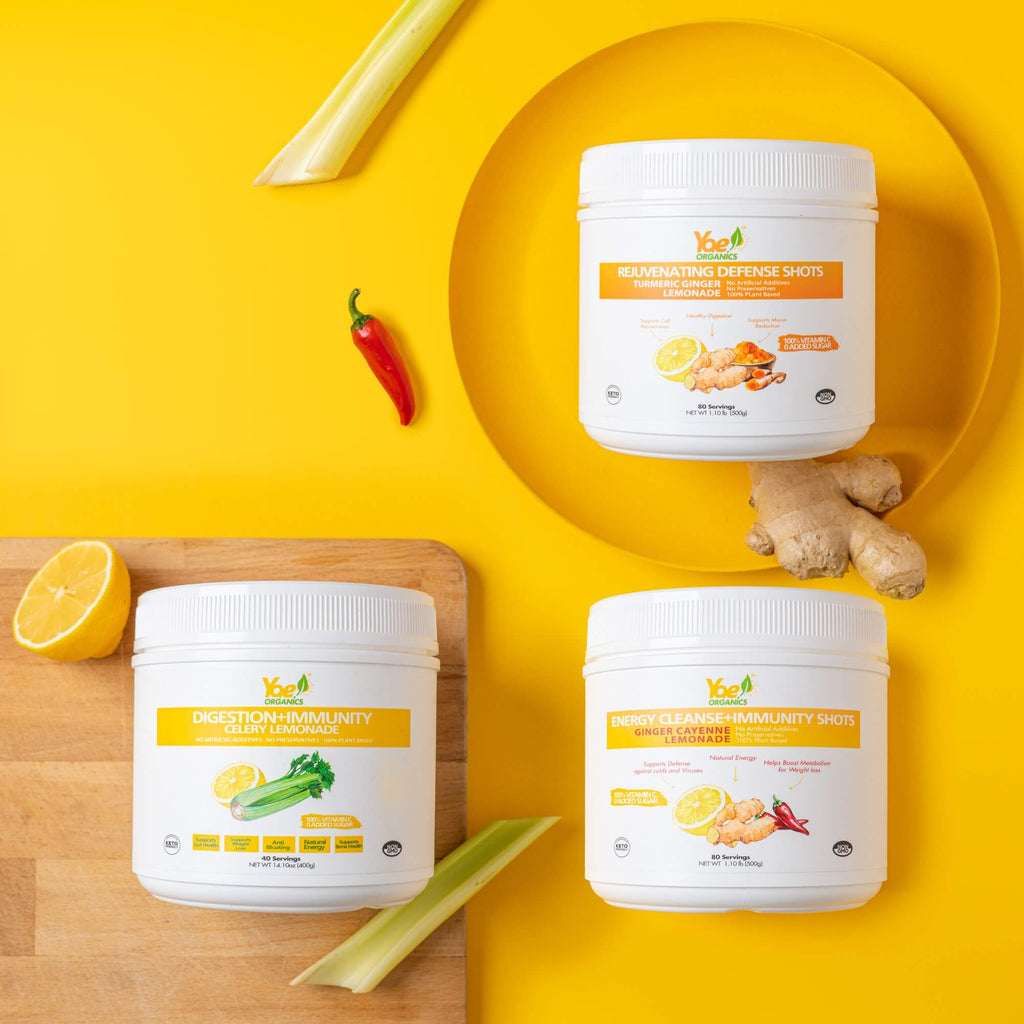 30 Day Master Lemonade Cleanse
This Kit is the ultimate way to cleanse and replenish your cells. Detox your digestive system, and feel energetic, vital, happy, and healthy. You'll also curb cravings for unhealthy foods.
Drink 1 Serving of each Lemonade (Totaling 3 Servings Daily) Morning , Noon, and Night for 30 days. 

Includes Packets:
1x 14.10oz Celery Lemonade 
1x 1.10 lb Turmeric Ginger Lemonade Shots 
1x 1.10 lb Cayenne Ginger Lemonade Shots